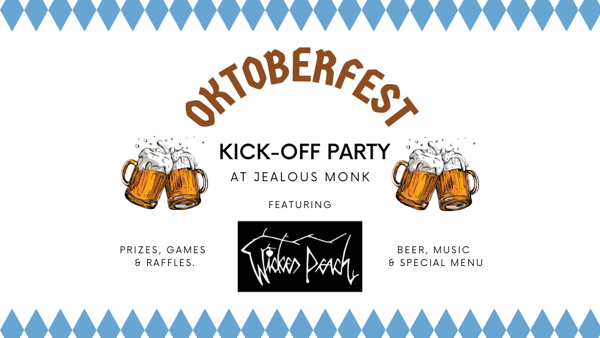 Octoberfest Kick-Off Party
Join us as we kick off Octoberfest 2022 on September 17th at 5pm. 

The evening will be filled with, food, drink, music, competition, and giveaways.

Wicked Peach will be playing in the beer garden from 5-8pm!

There will be a stein holding competition that evening. 

Come for the night, but join us throughout the month to enjoy our special menu and beer (available until Octoberfest in Germany ends October 10th).